THANK YOU!
The very kind words from clients are the reason I have become a wedding and portrait photographer. It's not only understanding my clients needs but as importantly to have fun during the time I spend with them and delivering beautiful photo's that exceed their expectations and imaginations.
Wedding at Insel Mainau, Konstanz Germany
"Arthur is a fantastic photographer who turned his talent into a profession. He has a gift to capture special moments in a very enthusiastic but discreet way. On top, he is easy-going and brightening up the atmosphere with his charming, professional character. The outcome of his work are stunning pictures and every time we take a look we can say "wow" this was it - even better than we had it in mind!
Many thanks for having accompanied us for our wonderful wedding ceremony at Insel Mainau."
- Julia & Manu, Bride and Groom
Wedding in Château Gütsch, Lucern Switzerland
"It was a pleasure having Arthur Kenjora as a photographer at our wedding. We enjoyed his ability to create a relaxing and inspiring atmosphere, which lead to fantastic photos. He could capture all the special moments we will remember forever!"
- Sarah & Dominic, Bride & Groom
Fashion Photoshoot at Impacthub viadukt, Zurich Switzerland
"We had a really great photography session with Arthur. He connected well with the models for them to feel comfortable in front of the camera. Arthur was restless finding the right angles and lights to have a perfect photo. He is customer oriented carefully listening to our needs and has a very nice personality to work with.
We could highly recommend him as a great professional and creative artist with a unique personal approach to everyone he works with."
- Lena Romanovska, RAGFAiR
Wedding Couple Portrait Photoshoot at Rieterpark, Zurich Switzerland
"We had a great time doing our wedding photoshoot with Arthur. Very professional approach and willfully incorporates any ideas and suggestions brought forward by the bridal couple to make the pictures ever more personal and specific for the couple's being photographed. Lastly, having fun is just as essential to ensure the outcome of the pictures will be a success. And they were.
Thank you Bride & Groom."
- Stephanie & Joshua
Model Photoshoot in Paris, France
"Arthur brings his positive attitude and humor to the photo session that made the photoshoot in Paris fun and comfortable. Whether you are an experienced model or a beginner Arthur uses light and composition and guides you through various creative poses during the photoshoot to capture the setting and style while having fun along the way. Arthur's positive approach to photography will make any model or couple relaxed to just enjoy the experience based on trust, resulting in incredible photos!"
- Claudia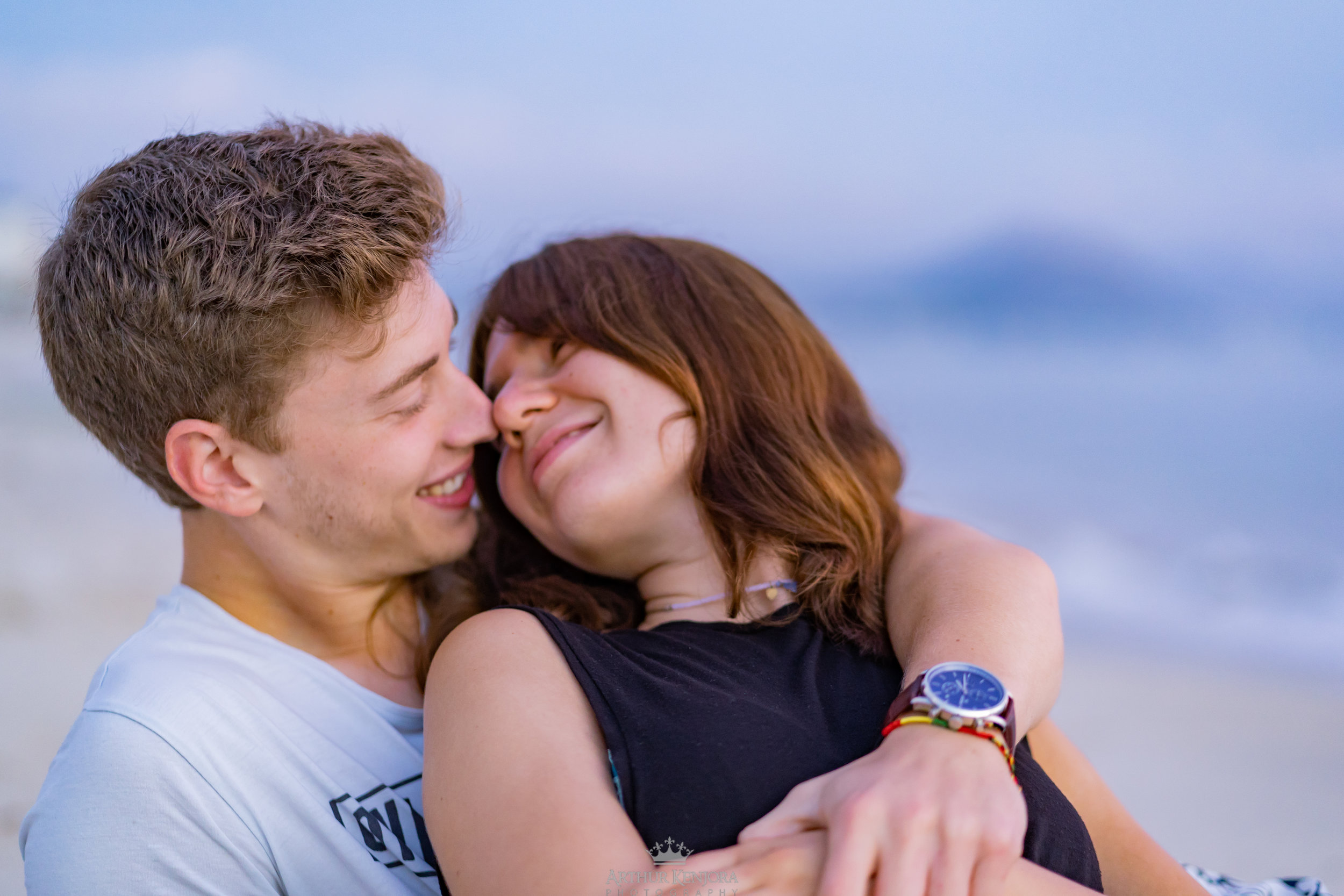 Couple Photoshoot at Can Picafort Beach, Mallorca Spain
"Fantastic photo session at the beach with awesome results! Arthur makes you feel so normal and relaxed during the session that you can act completely natural as a couple what you can absolutely see in the pictures later. Amazing and very talented man! We`ve absolutely enjoyed the time. 10 out of 10."
- Jan & Katrina
Couple Photoshoot at Park, Warsaw Poland
"Profesjonalna sesja, bardzo dobra praca w plenerze w miłej i przyjemnej atmosferze. Zdięcia są bardzo ładne. Polecam."
"Professional session and excellent work. It was a joyous experience with a pleasant atmosphere. The photos are very beautiful. Highly recommended."
- Sławek & Bogumiła